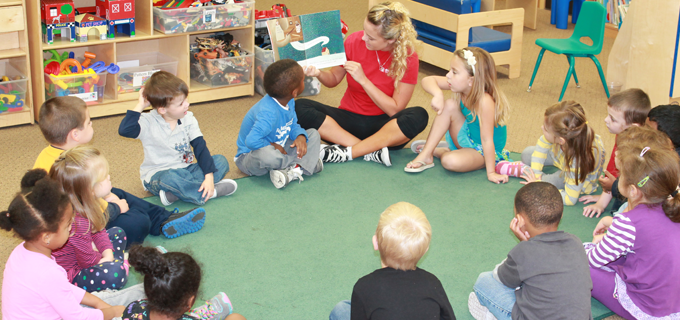 Admission
Discovery Preschool and Child Care welcomes all children regardless of race, color, religion, nationality or background. Children are accepted on a first come, first serve basis, and we maintain a waiting list for those age groups that are full. We cooperate fully with all federal, state and local regulations. We accept children starting at 6 weeks of age though age 5.
We require the following for registration:
• Enrollment form
• Release Authorization form
• Medical History – Emergency Information form
• Kentucky Immunization form
• Parent Handbook Acknowledgement form
• Copy of Medical Insurance card
• Registration fee of $50.00 (non-refundable)
* Please provide a full extra set of clothing with all items labeled in a large plastic bag.
* Diapers, wipes, baby food, bottles and formula must be provided by families.
Tuition
Tuition can be paid weekly or monthly.
Please place payments in the mailbox beside the daily sign-in log.
Weekly tuition is due in advance at the beginning of each week on Monday morning.
Payment will be considered late on Tuesday afternoon.
Monthly tuition is due in advance by the 5th of the month. Payment will be considered late on the 6th of the month.
A late fee of $25.00 will be charged for all late payments.
A $30.00 service fee will be charged for all returned checks.
A $10.00 late fee will be charged if a child is picked up after 6:00pm.
All fees must remain current. If two or more checks are returned, all future payments must be in cash or money orders.
There are no refunds for absences.
Tuition and fees are subject to change with written notice.
Children may not attend childcare when fees are past due.
Infants – Waddlers
$220.00 per week
Toddlers
$200.00 per week
2 Year Olds
$200.00 per week
Preschool (3's, 4's, 5's)
$185.00 per week
($200 until fully
potty trained)
| | |
| --- | --- |
| Sibling Discounts: | $10.00 per week for two children |
| | $15.00 per week for 3 or more children |
| | |
| Registration Fee: | $50.00 |