Welcome to Discovery Preschool and Child Care
Our program is designed to provide a safe and nurturing environment to care for and develop young children in our neighborhood and community.  We hope to make these early years of school a happy and nurturing experience that will prepare our children for a healthy and bright future.  We wish for them all a happy family, a promising future and a strong community.
We offer a balanced curriculum that has been written and designed by our highly qualified teachers and staff to encourage development physically, emotionally, socially and intellectually. Close and personal attention is given to each child. Our curriculum allows children to explore and learn at their own level. We offer a wide variety of learning experiences to encourage the advancement and excitement of learning. Our teachers and staff work with families to establish effective communication so that each child's learning and developmental needs are met.
Learn More About Our Programs...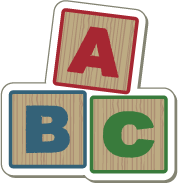 Read about our curriculum and activities, admissions policy, and tuition payments.

Download this month's breakfast, lunch, and snack menu in PDF format.

Have questions? Read our parent handbook for helpful and important information.

What Parents Are Saying...
 My husband and I are overwhelmed with happiness, joy and relief that we found Discovery Childcare! Mrs. Sara and her fabulous staff of teachers are EXACTLY what we searched for our son. Every morning when we arrive, we are greeted with smiles, laughter and hugs and what peace of mind this gives to parents. Not to mention knowing during the day he is learning, playing, potty training, doing crafts and most important having fun! Thank you for all that you do and for being simply an outstanding childcare provider! We highly recommend Discovery Childcare to everyone. 
 I never worry about my kids when I drop them off at Discovery. They are loved and well cared for. The learning curriculum is great and the creative arts and activities are wonderful. This has been the best daycare/preschool experience our family has ever had. The staff at Discovery is the best, feels like one big family!